Weddings at the Town Hall
The Wedding Ceremony Room at Cockermouth Town Hall is the perfect venue for your special day, without the big price tag.
Our Wedding Ceremony Room is situated in Cockermouth's Grade II Listed Georgian Town Hall building. Originally constructed in 1840, Cockermouth Town Hall started its life as a Wesleyan Methodist Chapel before being converted to a Town Hall in 1934.
Our Ceremony Room can accommodate 54 people. (Including the couple)
This maximum number includes all those attending, the couple, witnesses, children/babies and all other guests, however anyone working, for example officiants, photographers, security, staff employed by the venue and third-party suppliers are not included.
COVID-19. Your booking may be subject to changes/cancellations at short notice.
Covid-19 Risk Assessment Weddings 04.07.20- AMENDED 01.02.22
Guidance for weddings and civil partnerships Jan 22 CC PH USE (002)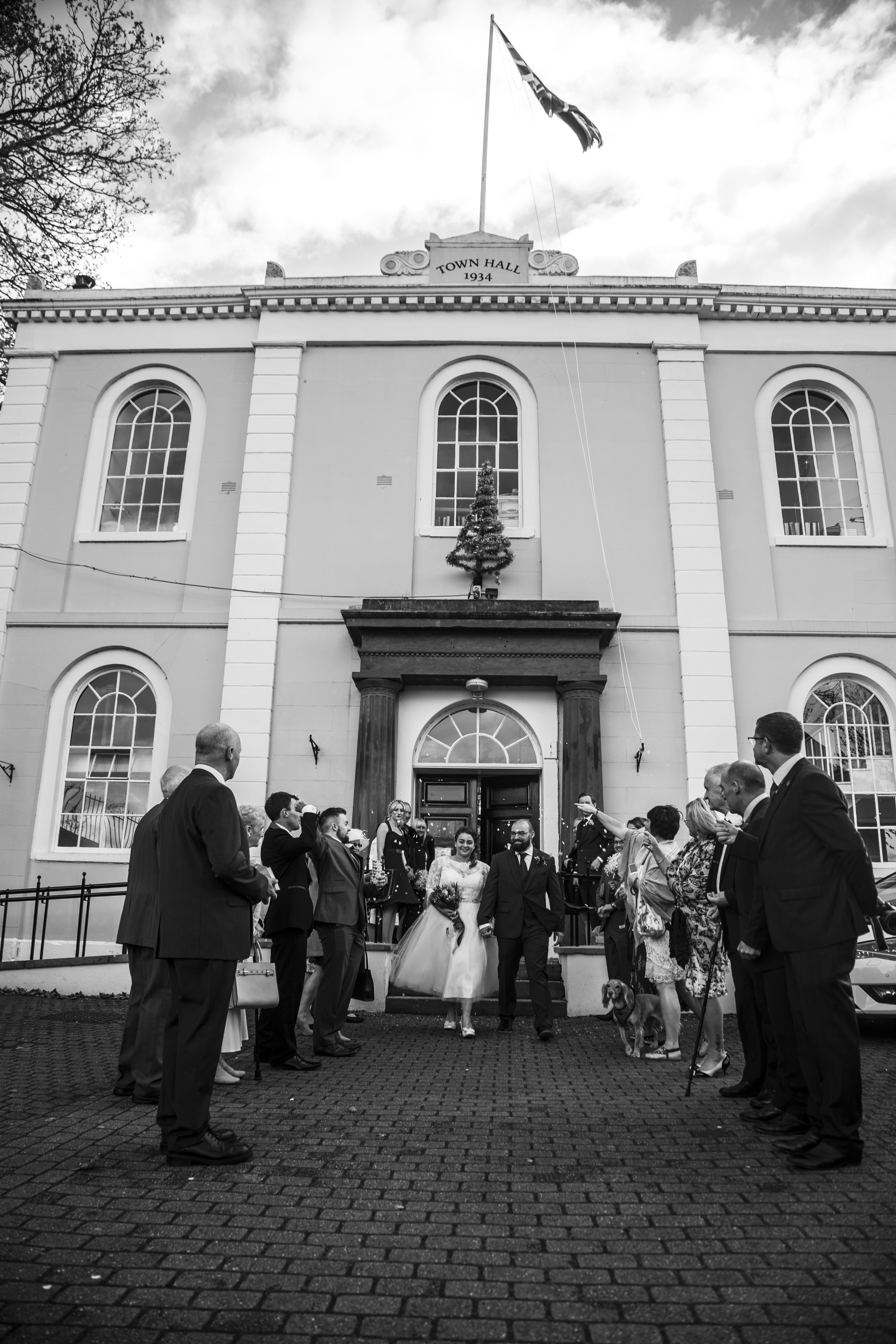 You will need to book a registrar to conduct your ceremony, you can do this by contacting Cumberland Registration Services on 0300 303 2472 or email: registration.service@cumberland.gov.uk
You can also hire our venue for renewing your wows or naming ceremonies. (Please note you must book a Cumberland Registrar to perform these type of ceremonies in our building, not a celebrant)
Contact Cockermouth Town Hall
If you would like to book our beautiful room, have any questions or would like to view the premise please contact,
For all you other local wedding requirements