Weddings at the Town Hall
Our Ceremony Room can accommodate 54 people. (Including the couple)
This maximum number includes all those attending, the couple, witnesses, children/babies and all other guests, however anyone working, for example officiants, photographers, security, staff employed by the venue and third-party suppliers are not included.
COVID-19. Your booking may be subject to changes/cancellations at short notice.
From Monday 19th July, the Government removed outstanding legal restrictions on social contact, life events, and open the remaining closed settings. The Government has instead enabled people to make informed decisions about how to manage the risk to themselves and others.
In England, face coverings are no longer required by law. The government suggests that you continue to wear a face covering in crowded and enclosed spaces where you may come into contact with other people you do not normally meet. These changes apply to England only.
Local Government Covid Alert Levels
Ceremonies taking place in Cumbria must abide by the Governments latest guidance for Weddings and civil partnerships in relation to the Local Government Covid Alert level.
It is the personal responsibility of the couple and guests if they are travelling to Cumbria to attend a ceremony that they check their local Government Covid Alert Level and follow any local government guidelines that may be in place in their own residing district.
To check current Local Government Covid Alert Levels click here. https://www.gov.uk/find-coronavirus-local-restrictions
Please see our Risk Assessment below for more information –
Covid-19 Risk Assessment Weddings 04.07.20- AMENDED 01.02.22
We recommend that you check the most up to date information from the government, which can be found on the www.gov.uk website "Covid-19: Guidance for small marriage and civil partnership". Cockermouth Town Hall takes no responsibility for ensuring couples understand and adhere to the Governments published guidance. Please note the registrars on duty reserve the right to refuse to go ahead with a ceremony where they do not believe safety measures and guidance have been implanted or followed.
Guidance for weddings and civil partnerships Jan 22 CC PH USE (002)
The Wedding Ceremony Room at Cockermouth Town Hall is the perfect venue for your special day, without the big price tag.
Recently licensed to perform wedding ceremonies The Wedding Ceremony Room is situated in Cockermouth's Grade II Listed Georgian Town Hall building. Originally constructed in 1840, Cockermouth Town Hall started its life as a Wesleyan Methodist Chapel before being converted to a Town Hall in 1934.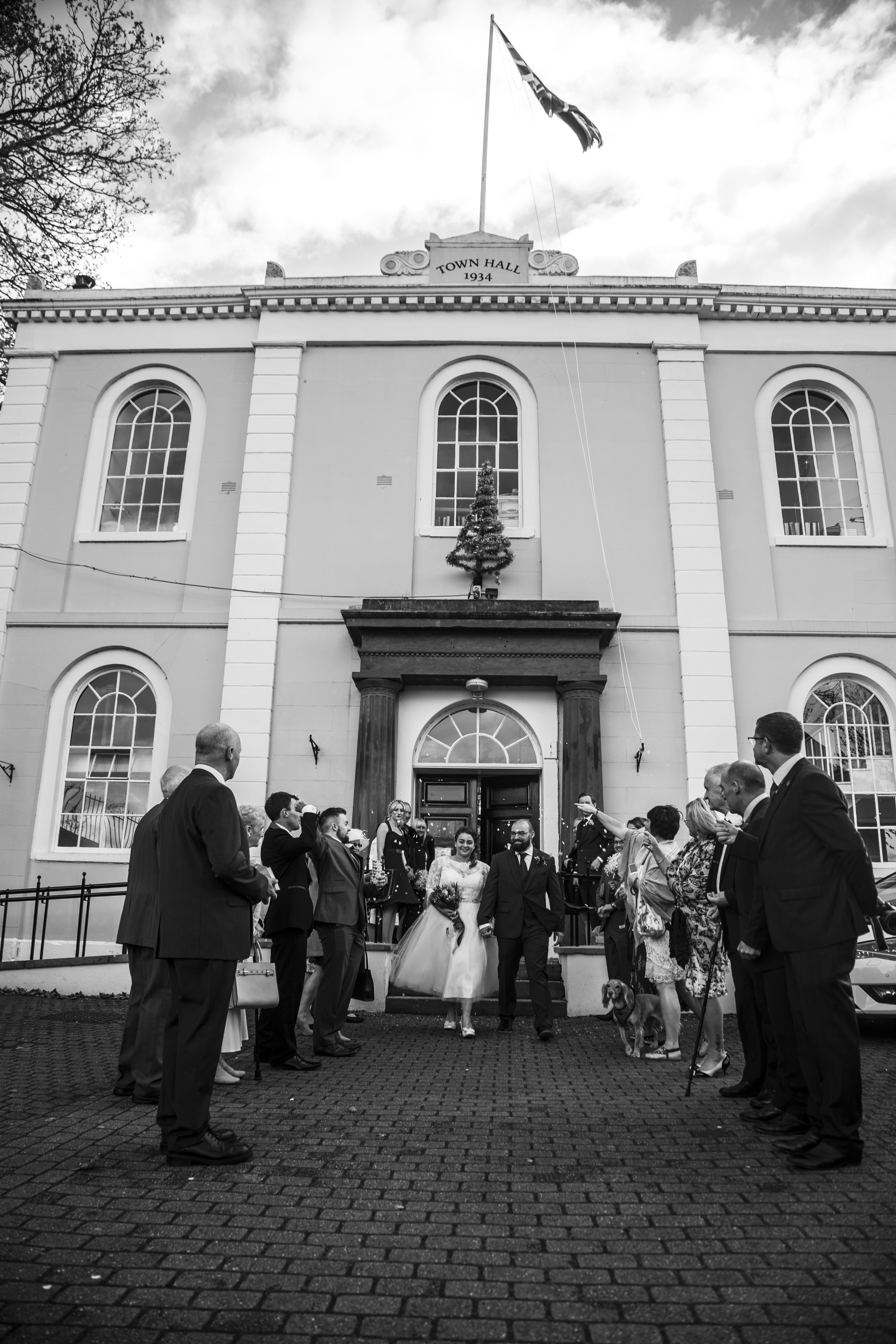 Contact Cockermouth Town Hall
If you would like to book our beautiful room, have any questions or would like to view the premise please contact,
For all you other local wedding requirements